Half Marathon Training: Week 12
Alright, here is a full 12 week training program to get to 13.1 miles. At this point you can run 12 miles straight and you know 1.1 more miles is no big deal. You know you can do it with all the adrenaline running through you.
As for me, I've been to the physical therapist and have been properly diagnosed with Iliotibial Band Syndrome. I'm still a bit salty over the whole thing. But, the good news is I'm getting help. I've been doing all of my exercises and I had the PT properly stretch my IT band for me, and good Lord did it feel good.
I have another appointment this week, and another one next week and hopefully, in no time flat I will be back to pounding the pavement for more than 3 miles.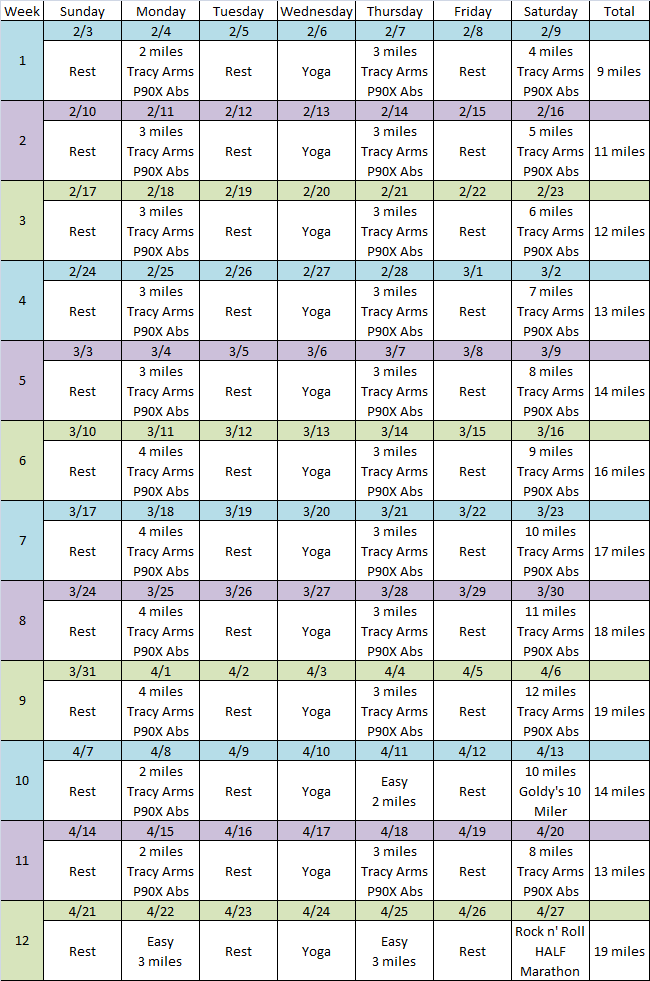 As bummed as I've been about it – the weather has made it easy to opt for the gym instead. What is with the snow.