Basil Spritzer
You guys … my baby turned FOUR yesterday! As you all know, I love my birthday more than most people, so I made a point to spoil Abby. Yes, she's a dog and she doesn't get it, but look at that FACE. How can you not spoil her?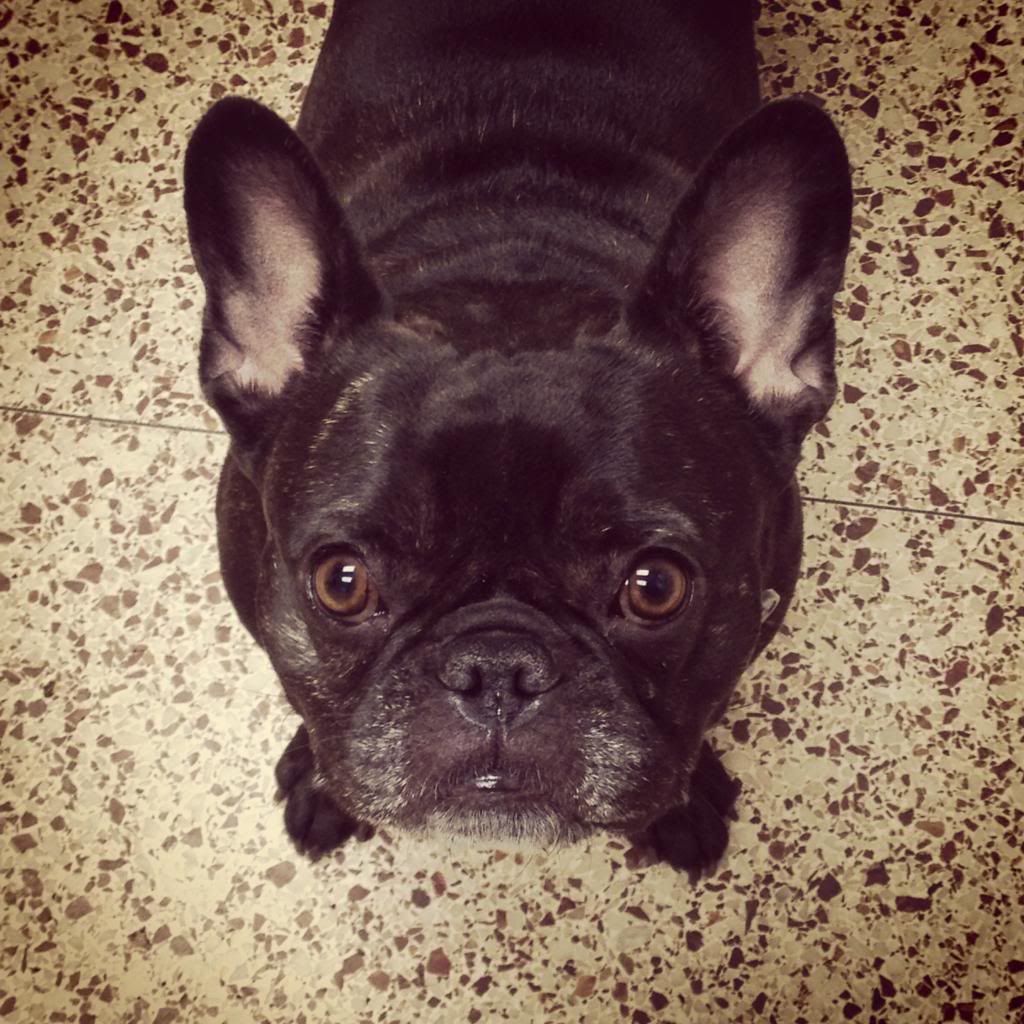 If you don't have animals, you are bored with this topic already, so I will flip to the cocktail quickly.
I got to spend some quality time in the kitchen yesterday – I didn't get a whole day, but I got a few hours and it made me really happy. I tend to cook in waves, so when I fill the sink with dishes for the first time I usually whip together a cocktail or pour myself a glass of wine – assuming it's not too early.
I was flipping through magazines on Friday trying to drum up some inspiration for things to make. It's been hard lately to make the time for this whole blogging thing, but I saw this 6 page spread on ice cubes. Yes, ice cubes. They were made with herbs, fruit, coffee, chocolate, honey, etc. and I instantly got the idea for a spring cocktail.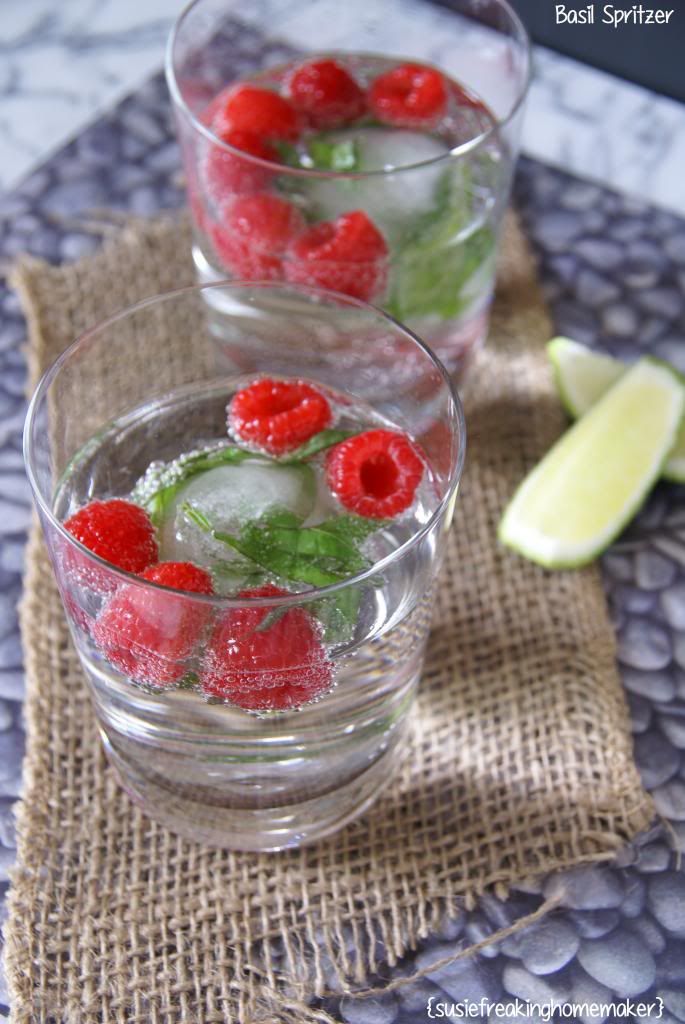 Spring is here, the weather is rainy and gloomy. I'm feeling a bit betrayed over the whole thing, because I feel like we deserve better after the winter just would not go away. Fresh drinks like these are the only answer I've got at the moment. Omit the alcohol and you've got a fizzy mock tail.
Basil Spritzer
Yield: 1 serving
Prep Time: 25 minutes
Total Time: 30 minutes
Ingredients:
3 leaves of basil, sliced thinly
Handful of raspberries
1 can of sparkling water - I used La Croix
2 slices of lemon, optional
1.5 ounces of your favorite clear alcohol, optional
Directions:
Cut basil into thin slices and freeze in water about 20 minutes until firm. Mix the remaining ingredients into a low ball glass and enjoy!
I added a couple of lemon slices after this photo was taken, optional.