Stone Fruit Galette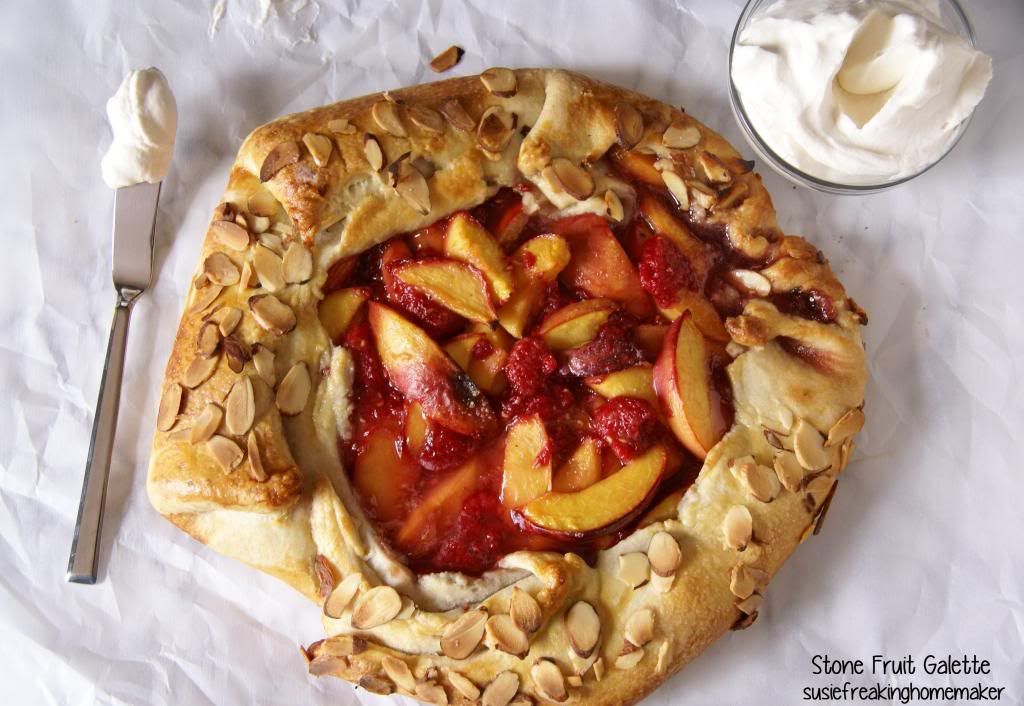 I'm going to warn you from the beginning on this one – it's not the easiest thing I've ever made. But, it's beautiful and rustic when it's done and I think if you served it to friends or family they would be completely blown away by it. So, I'm going with "pain in the ass, but totally worth it".
In the spring everyone obsesses over the strawberries, and I love them too. In my personal opinion, the strawberries are just the shiny object meant to distract. The real fruit you should be eating are the nectarines! They are so good. So, instead of using the usual berry, I went with nectarines, peaches and raspberries. Very spring, yes?
Memorial weekend was a busy one for us. I spent time with Nicole and baby O, we spent Saturday with my family, Erica and I got a much needed pedicure. In between all of that we spent every moment we could with Casey and Sandy. It was so nice to have them in town!
All I can think about now that the holiday weekend is behind us is grilling. I want my husband to make everything on the grill from here until labor day! It's just so easy! I'll be reaching out at some point for grilling ideas!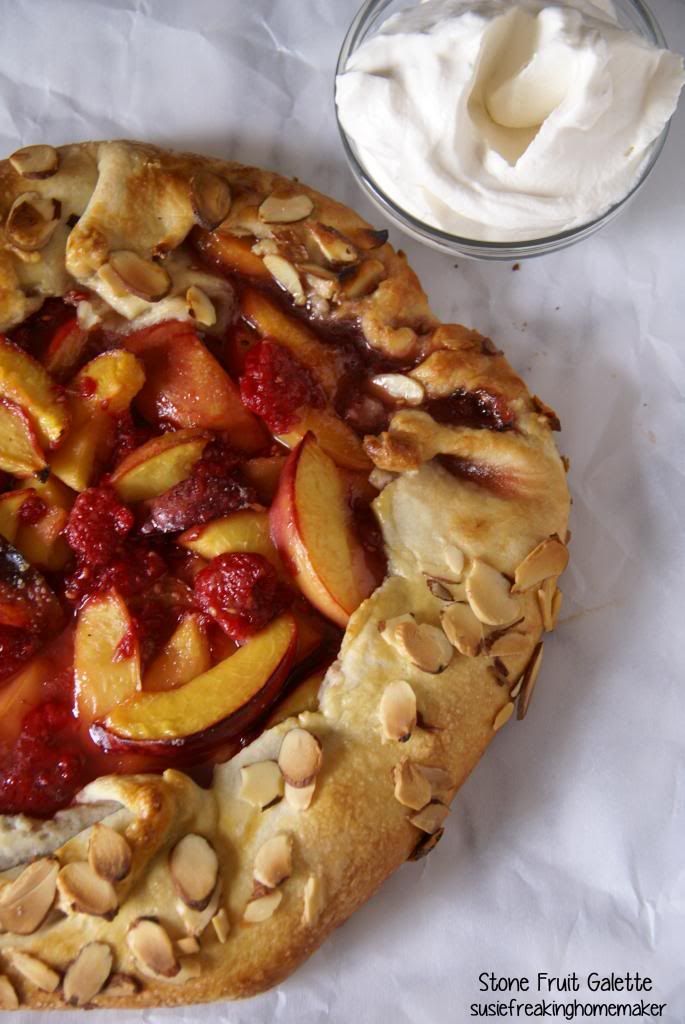 Back to this Galette – make this on a lazy Saturday or Sunday when you have all day to focus on it. I promise it will be worth it. Serve it with homemade whipped cream … if you want to be healthy you can just use a spoonful of greek yogurt. If you're gonna have dessert – I say, have dessert and go for the whipped cream! Did I mention it's good for breakfast too?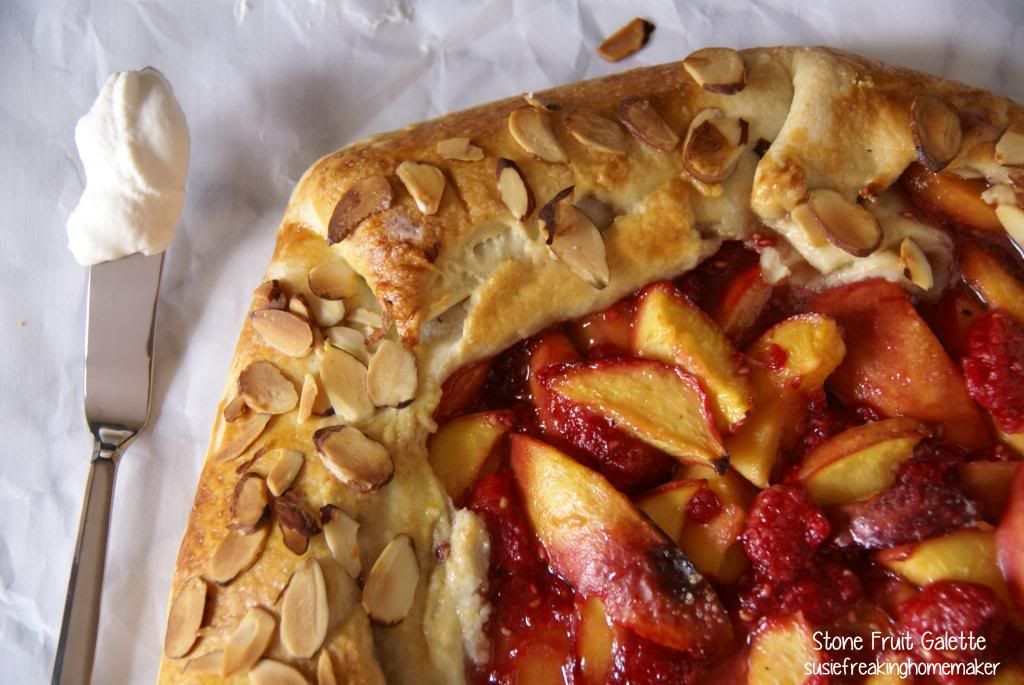 Stone Fruit Galette
Yield: 6-8 servings
Prep Time: 3 hours
Cook Time: 1 hour
Total Time: 4 hours
Ingredients:
Galette Dough:
2 sticks unsalted butter, cut into small pieces
2 and 1/2 cups flou
1 teaspoon salt
1 teaspoon sugar
1/2 cup ice water
Galette Filling:
2 tablespoons flour
3 ripe nectarines
2 ripe peaches
1 (6 oz.) package of raspberries
1 teaspoon lemon juice
Pinch of coarse salt
3/4 cup of brown sugar
Finishing Touches:
1 large egg, beaten
Sliced almonds, for garnish
Sanding (turbino) sugar for sprinkling
Directions:
For the dough:
Cut the butter into small pieces and place them in the fridge for about 30 minutes. Pour the flour, salt and sugar into a food processor and slowly add the butter and pulse together until well combine.
Add the ice water and pulse together for about 30 seconds. Dump the mixture onto a well floured surface and knead with your hands until smooth. Form the dough into a disk and place in the fridge for another 30 minutes.
For the filling:
Slice the fruit into 1/2 inch pieces, add the lemon juice, flour, and brown sugar. Stir together and place in the fridge.
Bring it together:
Preheat your oven to 425 degrees. Roll out your dough until it's about 1/4 of an inch thick. Scoop your fruit into the middle making sure to drain as much of the liquid off as possible. Fold the edges up and over the sides. Pinch the dough together around the edges so that it won't unfold in the oven.
Beat your egg and coat the crust, sprinkle with sugar and almonds. Bake for about 30 minutes, then turn the oven down to 375 degrees and finish baking for about 25 minutes. Let it cool completely.