Mango Salsa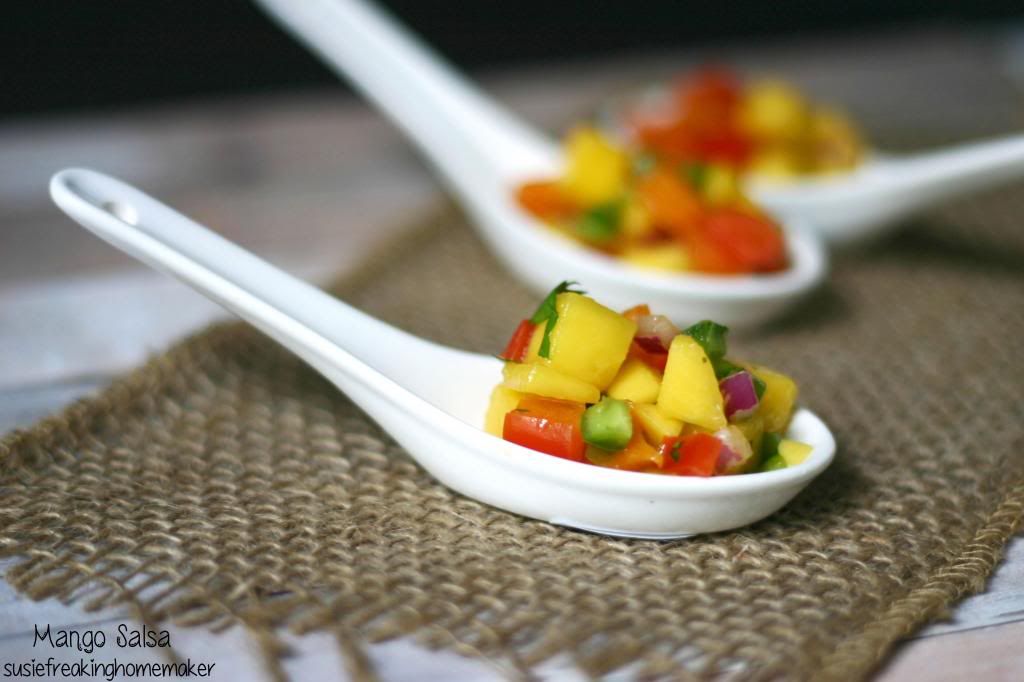 Monday night I finally had the time to hit my favorite hot yoga class. Little did I know, the format has changed – it's suddenly 90 minutes, and has a hot class before it. I walked in and was hit by the wall of humidity and was instantly sticky. I love/hate that. Love it because I'm already sweating when we get started and hate it for the exact same reason. There is no way to leave those classes pretty and dry.
I spent my Sunday night do treadmill intervals and my physical therapy exercises so I knew it wasn't going to be the easiest class in the world. My leg was sore, I was already hot when I walked in and all the spots away from the heating vents in the ceiling were taken. I was determined to stick it out anyway.
After about 50 minutes I thought I was going to pass out. I was close to being too hot, blood was pumping through my hands and feet like a drum and I started longingly staring at the door that was standing between me and fresh, thin air.
I realized during my next yoga sit up that I was being too hard on myself. This was my first night back in my class in almost 6 months. Why was I expecting to pick up exactly where I left off? There's no way my muscles can be expected to remember each pose.
I forced myself to slow down, and stop doing everything so quickly. The rest of the class went by quickly and I finally found myself feeling good again. But, I did leave before I was forced to lay in the heat for 10 more minutes at the very end of class.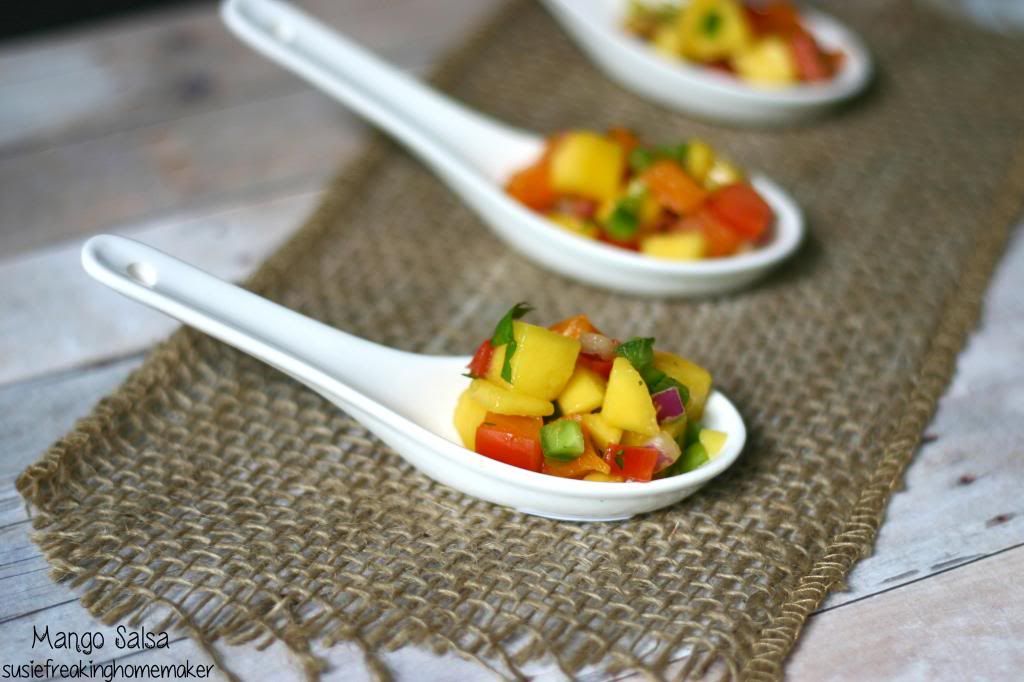 What does this have to do with mango salsa you ask? Absolutely nothing.
Mango Salsa
Yield: 4-6 servings
Prep Time: 15 minutes
Total Time: 15 minutes
Ingredients:
3 mangoes, chopped
1 red pepper, chopped
1 orange pepper, chopped
1/2 red onion, minced
3 jalapenos, minced
1 tablespoon rice wine vinegar
1 orange slice, juiced
1 handful of cilantro, minced
Directions:
Chop all ingredients and mix together in a bowl until well combine. Serve cold.
You should make this salsa, because so far this week I have put it on a breakfast burrito with leftover steak, piled it high on top of salmon and ate it with tortilla chips for snacking. It's got an unexpected kick, so ease up on the number of jalapenos if you aren't too keen on spicy foods.