Perfect Iced Tea
The second June hit, I ditched my morning coffee. Weird, right? It just wasn't hitting the spot any more. Maybe it's my internal clock trying to convince me that it should be warm and sunny outside, telling me I should be sipping on something cold and refreshing. All I know is that the weather isn't cooperating.
Things have been a bit of a whirl wind lately, but in the best possible way. I started a new job last Monday, this job change for me means a lot of things – but more than anything it means, time! Shorter and more "normal" working hours, and a commute that's so short I don't even get the chance to turn the radio on.
This also means I will have more time for blogging! The ol' gal has taken a backseat for a while, and I was bummed. Many of you emailed and told me the same thing, which just made me so happy!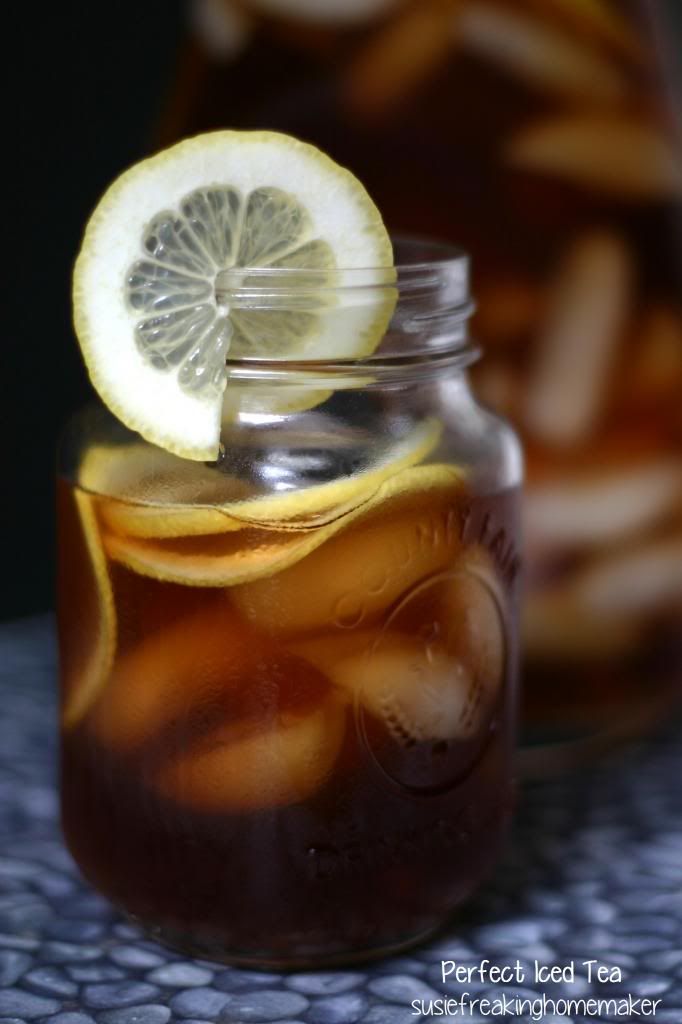 I had another excellent weekend and I went through an entire pitcher of this tea! My step dad has told me for years that my mom's tea is the best – So, I asked her for the big secret.
The answer was actually pretty simple : filtered water and red rose tea.
Usually, I'll tell you dear reader to make these recipes your own and swap out your own ingredients, but just this once I'm telling you to follow it exactly!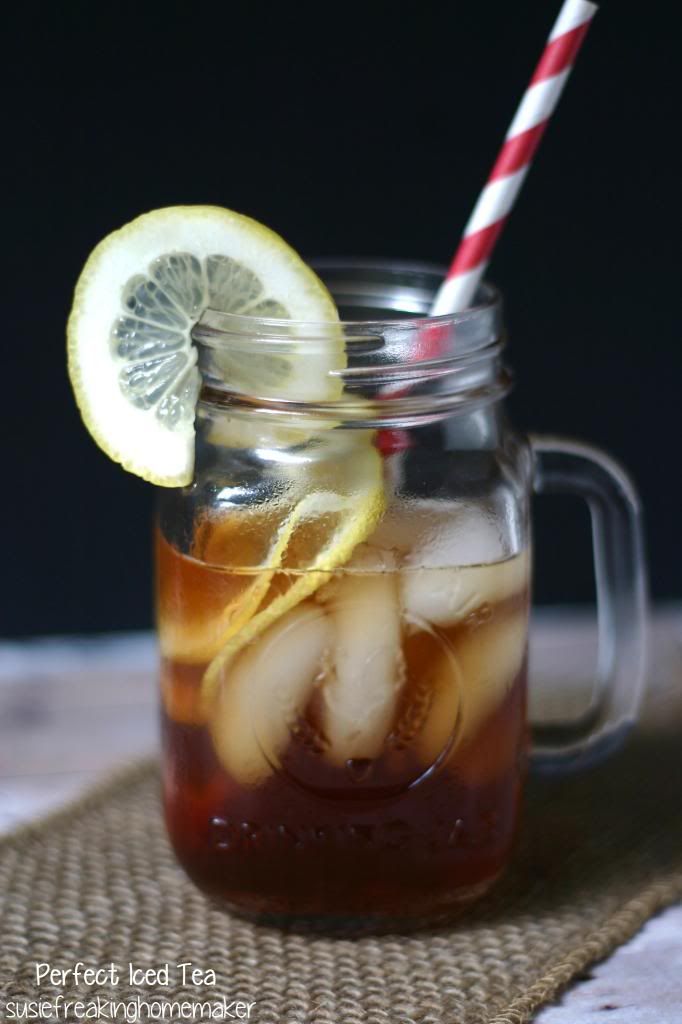 Perfect Iced Tea
Yield: 6-8 servings
Cook Time: 10 minutes
Ingredients:
8 cups of filtered water
5 Red Rose black tea bags
1/2 cup of white sugar
1 lemon, sliced thinly
Directions:
In a medium saucepan, pour 4 cups of filtered water into a saucepan and add the 5 tea bags. Bring to a boil. Turn off the heat.
Pour your sugar into the hot tea and stir until dissolved. Pour into a large pitcher, and add the remaining water and lemon slices. Serve over ice.
Notes:
I've been contemplating making this into peach tea - slice the peach and boil it into the filtered water with the tea bags. Pull them out before you pour it into the pitcher. Try it and let me know what you think!