How to Caramelize Onions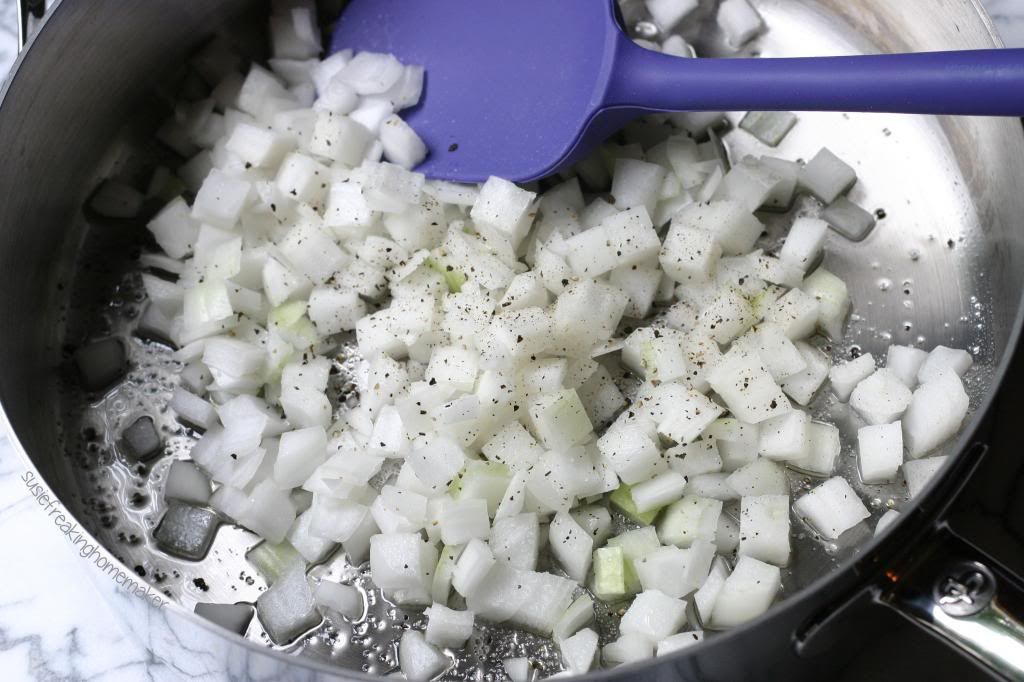 This is a question I get a lot – and the truth is, it's easy!
Now, a lot of people slice the onions so they are round and then caramelize them, I tend to cube them instead.  This is because it's easier to eat them when I put them on sandwiches! We almost always have caramelized onions in our fridge, Mike just loves them. Plus, they take ordinary dishes and sandwiches and they make them awesome! Perfect example: Sloppy Joes. Whip up your favorite sloppy joe recipe, top with caramelized onions and a slice of cheddar cheese and you will see what I'm talking about!
Step by step: chop you onion(s) – it's easy to caramelize more than one onion at a time if you choose to.
Add them to a thick bottomed pan if you have one, top with 1 teaspoon of olive oil for each onion. Sprinkle with salt and pepper to taste. Turn your burner on to medium, but more on the medium low side, it's not an exact science, but it's easy to burn the onions if it's too warm.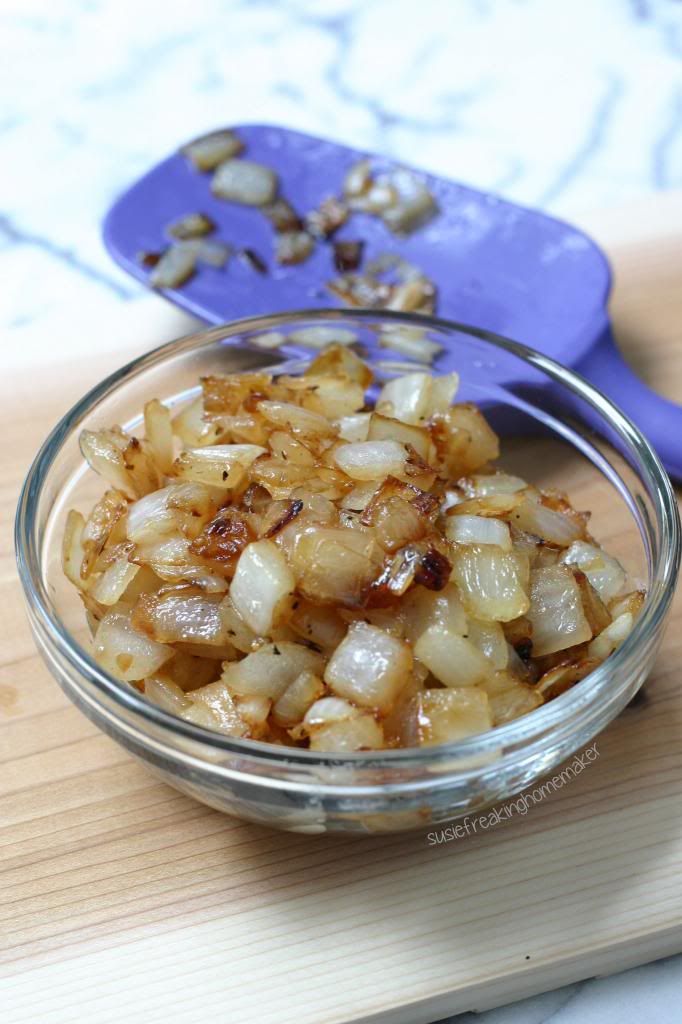 Now, walk away. Seriously. They won't brown if you don't leave them alone. Set a timer for 10 minutes, then give it a stir, scraping the brown bits off the bottom of the pan. Set the timer again for 10 minutes and stir again scraping the bottom. Set the time for another 10 minutes, stir and scrape the pan again. Remove when they are the desired color.
At the 20 minute mark you always have the option of adding a sprinkle of sugar – no more than a teaspoon – if you want them really sweet and caramelized.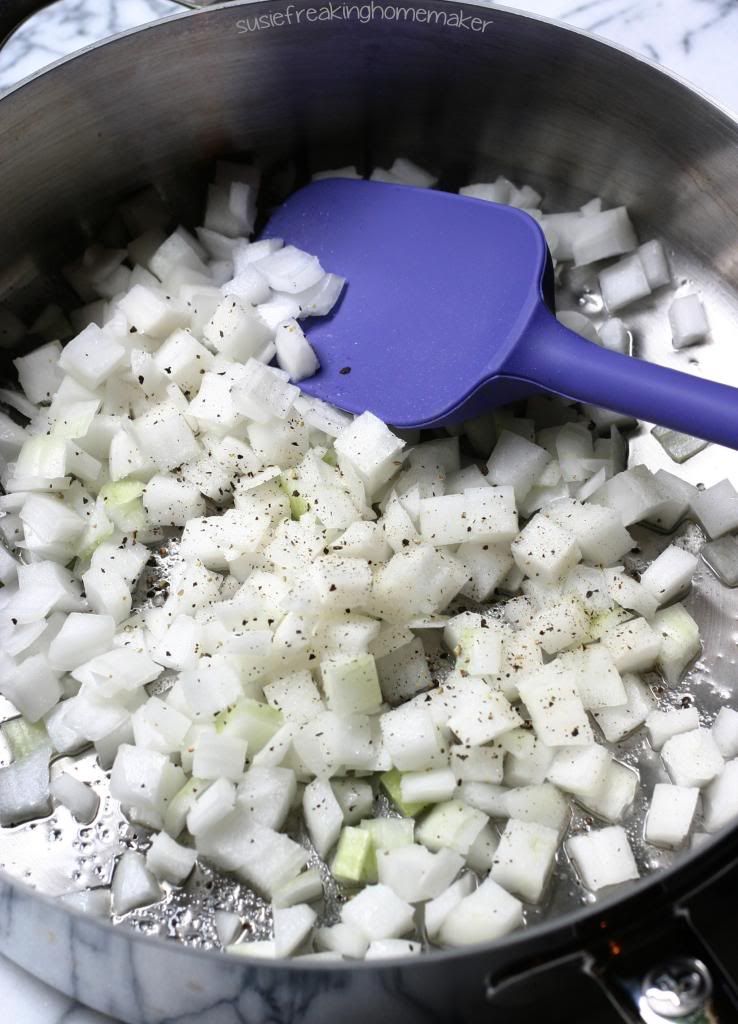 Personally, I don't add sugar and I keep mine a little more brown than purple. If you like them really purple, let them go a little longer before taking them out. Store in the fridge or whip up my favorite pizza or french onion soup baguettes for dinner.