Sweaty Sunday : IT Band Rehab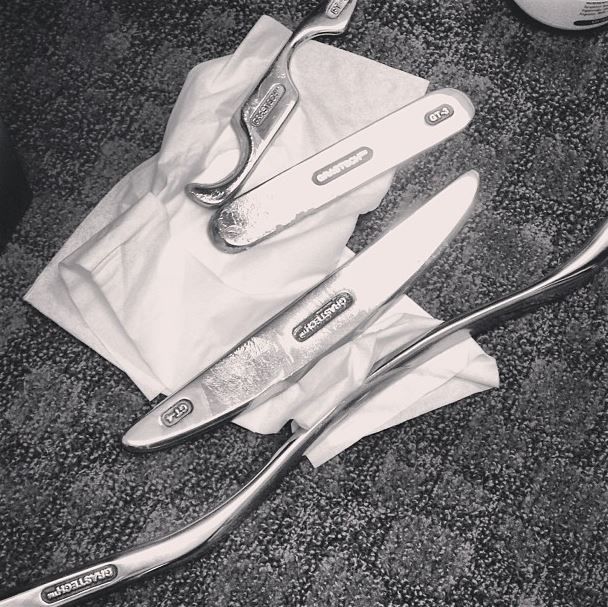 I've been MIA on the sweaty Sunday posts – my apologies. The latest is simple really, so this is going to be a short post.
I'm seeing a Chiropractor twice a week for Graston treatments (tools are above) and I will continue to do so for about another month. The Graston tools are used to break down scar tissue for the treatment of soft tissues injuries. This treatment is most commonly used on athletes, and let me just tell you it's not the most pleasant thing I've ever experienced. It's painful, and when I leave my leg is hot and swollen. The next day I'm admittedly a bit sore, but my leg feels so limber!
So, instead of continuing to build up scar tissue and cause pain on my knee, I am pool running. Yes, like an old lady in water aerobics class I am wearing a pool belt and hanging in the deep end for about 30 minutes. I am doing this about 4 days a week. I was pleasantly surprised that it's a better work out than I thought! It's actually a great cardio work out!
As I progress through my Graston treatments I will get back into a running routine. Until then, these posts will be a little scarce.